TOP 60 VERBS IN ENGLISH – PART 3
Hey All,
Here now with the final set of 20 verbs to make you sufficient and confident in speaking English……
Here we go……
41. carry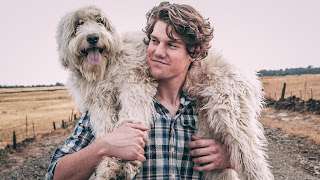 It is good to carry a book when you travel.
I always carry my snack box with me.
42. begin
Pray before you begin things.
I begin my day with a cup of coffee.
43. breathe
I could breathe some fresh air in my lawn.
Breathe deep for healthy lungs. 
44. break
Do not break the glass.
She is literally breaking her head to find the answer.
45. brush
Brush you teeth well twice a day.
I brush my hair everyday before going to bed.
46. believe
I believe in God.
I don't believe in superstitions and myths.
47. buy
She buys chicken every week.
I buy a book as a birthday for my bestie every year.
48. open 
Can you please open the can and give?
Wear your glass before you open the microwave.
49. close
Close the door before you leave the home.
You can't open it once you close.
50. fill
Fill the bucket with warm water.
Fill up the admission form to register.
51. pour
Pour the tea into the cup.
I like to pour my fruit juice in a transparent jar.
52. cut
She was waiting to cut the cake.
Be careful while you cut the cable wire.
53. cry
Do not cry for silly things.
Don't cry over spilt milk.
54. dance
I love to dance and relax myself.
Dance when you feel tensed.
55. move
It is important to move your body for better health.
Move the dining table to the dining room.
56. draw
Do you like to draw Mandala art?
I went to the bank to draw the money.
57. dream
Do not dream during day time.
Dream big to achieve great things in life.
58. drink
Drink three litres of water to stay hydrated.
She like to drink beverages when it is raining.
59. spill
I don't want you to spill the tea.
Preparing the dish without spilling anything.
60. eat
Eat healthy to live long.
You are what you eat.
That's it for now and I guess these set of 60 verbs would contribute a lot in building your daily usage English sentences effortlessly with little ease, energy and positivity……
Catch with yet another useful post helping you improve and progress in SPEAKING ENGLISH FLUENTLY…… WHICH SHOULD BE ULTIMATE GOAL ALL THE WHILE…… WHICH HAS BROUGHT YOU HERE….
Janet