TOP 60 VERBS IN ENGLISH – PART 2
Hi All,
Having done all with the first set of 20 verbs which make you sufficient enough in Speaking English….. 
Let us continue with the rest of it,….
Here we go,….
21. punch
She punched her friend's arm for fun.
I want to just give him a punch.
22. look
Did you look at her dress?
I look up to her, she is a great achiever.
23. find
You should find your passion when you are small.
Did you find your ring?
24. study
I love to study English.
She is studying in an international school.
25. learn
I like to learn new languages
You must try to learn on your own
26. read
Read well before you write your test.
I wish I could read this novel in a day.
27. mix
Mix the chicken broth with the mashed potatoes.
Mix the wet and dry ingredients together.
28. ask
Ask and you shall receive
I tried to ask the child many questions.
29. told
She told me what happened yesterday.
I told you not to do it.
30. tell
How can you tell such a statement?
Don't tell me any excuse.
31. submit
Should I submit the paper today?
You should submit your passport definitely.
32. may
May I help you?
You may come in.
33. work
Work hard to win in life.
All work no play makes Jack a dull boy.
34. save 
Save trees to save our planet.
They tried hard to save the child.
35. cook
She cooks delicious food.
It is good to learn cooking.
36. arrive
She arrived on time.
Will you be able to arrive on time?
37. try
If you try you shall surely achieve.
I think you can try this recipe.
38. share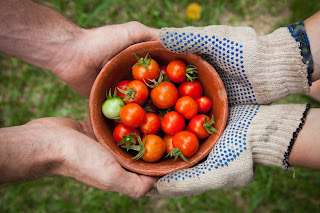 I shall share my food with you.
Don't share any of your personal details.
39. sell
She is selling sweets in the first floor.
They will sell it for a lower price only this week.
40. teach
I like to teach little children.
He has to teach that topic once again.
Let us continue further with the final 20 set of verbs which will make you more than sufficient to speak reasonable and sensible English and about your daily activities……
Catch you soon….
Janet