4 SIMPLE WORDS/PHRASES YOU CAN USE IN DAILY CONVERSATION
Hi Dear Friends,
It would always be exciting to learn more words so that you have more to talk in English and you develop interest too to grow your word power what we actually call as vocabulary….. Many a times simple and easy words/phrases can convey strong and powerful messages. I do believe it. That doesn't signify that the words or terms we use need to be blunt and disinteresting. 
Shall we explore a few of them here today…
Let's get started now and learn 4 new and simple words to improve your vocabulary
!1. Pep Talk
Where can u use such a phrase "Pep Talk"….
Pep Talk is a speech used to boost up a person or team.
For example….. Your friend has a very important meeting or interview tomorrow and she is scared/terrified about it.
She says 
* "I have an interview tomorrow. I am scared. Are you free now? I need a pep talk".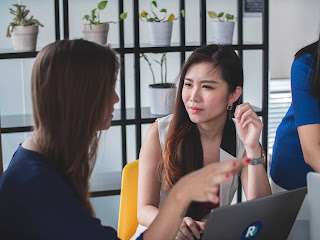 An encouraging short speech is called Pep Talk. 
The meaning of this is she means she is anxious or terrified about her interview/meeting tomorrow and she needs a small encouraging talk with you. 
So this is the new phrase "Pep Talk" I am introducing to you dear ones.
!2. Cheat Day:
Where can you this term Cheat Day is 
For example,
If someone is following a strict diet or routine or regime any one day of a week or month they can skip the routine or diet 
   * Today I can come for dinner to your house because it's a cheat day for me.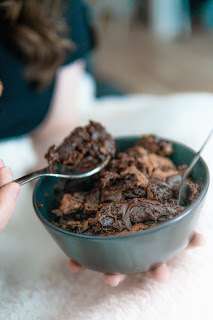 The meaning for Cheat day is a day of excuse from your routine or strict diet or exercise regime
!3. Skive off:
Where could you actually use this phrase "Skive off"
For example,
* Hey! Margaret and her friends are planning to Skive off from work this week end.
The meaning of Skive off is "To avoid work or school without permission"…. that is leaving work or school without informing
!4. Tech savvy:
Where you could mention the phrase "Tech Savy"
For example when your friend or colleague is very much knowledgeable or knows more about Technology you could say
* My friend Nivi is really a tech savvy.
The Tech Savvy means a person who knows well about the tips and tricks of modern technology.
Oh!! That's it for now dear friends I found it really very interesting and wonderful discussing these few new and simple terms with you and happy for having joined me here today….
Happy too that you have visited my site…..
Catch you very soon with another exciting English topic…
Do not forget to comment and ask your doubts in the comment box dear ones….
Janet