Hey All,
"SPECIFICALLY IN AN INTERVIEW"
Let's check out on a contrast pattern with what is "incorrect and correct" parallels… when it comes to facing an interview. An interview is an opportunity where you have to answer meticulously and very responsibly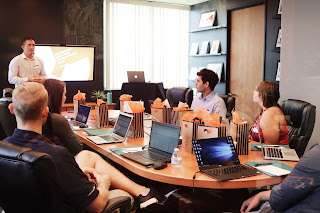 Here we go
INCORRECT:❌
Hello, Myself Priya.
CORRECT:✅
Good afternoon, everyone. (Keep the greetings high and prior-to sound neat)
Hi, My name is Priya.
Thank you for giving me this opportunity to introduce myself.
This will be perfectly fine,…indicating that u are not in a rush… and u want to give the necessary information they would require to have a connection with u….
CHEER UP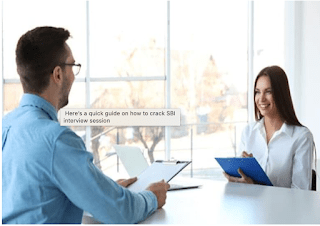 NOTE-11
👇
THE FIRST THING IS:
THREE IMPORTANT THINGS 
U SHOULD REMEMBER AT THE START OF THE INTERVIEW ARE…
1. GREET THEM 
2. FULL NAME
3. COURTESY BY THANKING
GIVE enough breath between each of the above 3 ….
ADDED TIPS:
*If u are a beginner u could begin by thanking…..
*If u are an experienced person then u could use this time to add a bit about u….
THE SECOND MAY BE LIKE… WHICH PLACE U WERE BORN IN AND WHERE U GOT GRADUATED….
INCORRECT:❌
I am in Chennai and I passed out in 2018 from N.I.T.
CORRECT:✅
I am currently staying in Bengaluru but born and brought up in Kerala.
Also,
I graduated in 2018 from National Institute of Technology, Trichy.
It is purely essential to say the full name of ur college….. because they do not know the full name of the college but u do know….
For instance…
U say I studied at P.I.T…. instead of saying "Pune Institute of Technology"… then they don't get it straight….
So, do remember to give ur full college name….so that the interviewer gets it clean…
THE SECOND THING EXPLAINED ABOVE
THESE POINTS IN SHORT
4. LOCATION (CURRENT AND PERMANENT)
5. RECENT QUALIFICATION
6. FULL NAME OF COLLEGE OR UNIVERSITY.
If, u have done ur Post Graduation u can just say…. I have completed my Post Graduation in 2018, from____college….from____ location.
If, u say passed out…it completely conveys a wrong sense….
THE THIRD ONE TO GO WITH ….
INCORRECT:❌
I am fresher and don't have work experience.
CORRECT:✅
During my college project,I worked on similar tools that u were referring earlier.
So, what u stated here….. u just give them a response which makes u different from the other candidates outside for the interview…. and u also conveyed them that u already had an understanding of what projects u all were talking about…
In case, if u have a work experience…
 Tell them…
👇
JOB INTERVIEW-HOW TO INTRODUCE YOURSELF IN ENGLISH-PIECE 2
SUGGESTED
BY JANET
PLEASE DO FOLLOW/SUBSCRIBE MY BLOG.