5 Easy Tips to Begin the Reading Habit Today
Do you remember the last time you got engrossed in a book, losing track of time? Or do you think it's too late to develop a reading habit? There is still time to get started.
In this fast-paced era, finding time for reading seems intimidating. With social media, television, and video games vying for our attention, it's easy to overlook the pleasures of a good book.
But what if developing a reading habit improves your cognitive behavior, diminishes stress, and enhances your creativity with words?
Reading is a magical experience that takes you beyond your imagination. Books open the treasures of a new world. If procrastination is holding you back, it's time to overcome it and catch a book to embark on lifelong learning.
This blog will share 5 easy tips and tricks to develop reading habits. So, buckle up to explore the wonders!
1. Start with a Favorite Subject
Reading a bestseller book as a newbie, you'll need to understand the reason for its popularity and the writer's skills. You can't read half the book with interest; instead, you would question yourself: if this blockbuster couldn't impress me, how would others do?
If you're trying to escape from the reader's squad, pick a book that piques your interest. Whether you're a sports fan, cooking expert, or love reading about psychology, choose a sportsman's biography, a nerd's culinary book, or dive into psychological topics.
In addition, whether it's fiction or nonfiction, self-help or mystery, you'll see that reading works wonders. But sticking to it for a long time will be challenging if you don't enjoy what you're reading.
2. Set Time for Reading
Make reading a part of your routine by setting a specific time for reading. Whether in the morning, noon, or night, scheduling time limits helps create a habit. If you want to stick to a reading habit, start small and spend a few minutes and keep increasing the time limit every week.
Don't set a time that sounds demanding; schedule reading exercises according to your availability and skip weekends to rest.
If you follow a regular plan for reading, you won't make an excuse to quit reading books. So, catch the reading bug, set reminders, and be flexible with your practice.
3. Read Thinner Books
Thinner books might be a great way to start if you struggle to read and establish a consistent reading habit. You can read lighter books quickly, allowing you to progress with reading goals without feeling overwhelmed. Thick, heavy books can be time-consuming.
In addition, reading thinner books boosts confidence, giving you a sense of accomplishment as you finish each book. It motivates, inspires, and encourages you to continue reading.
So, when looking for a new book, consider a thinner one that fits your interests. You may be amazed at your reading speed.
4. Find a Comfortable Space
If you think your space should have bookshelves with thousands of books for reading, you have a misconception. Pick a cozy place that is quiet and distraction-free, with no television or smartphones. Find a space to shut the door or arrange a partition to block out noise.
Moreover, enjoy the reading experience at the corner of a sofa or comfortable chair, supporting good posture. Avoid seats forcing you to hunch or strain your neck. Don't choose a sphere that might cause you to lie down and sleep.
Also, a cluttered environment can be distracting and unpleasant, so try to clean your surroundings before hopping on reading.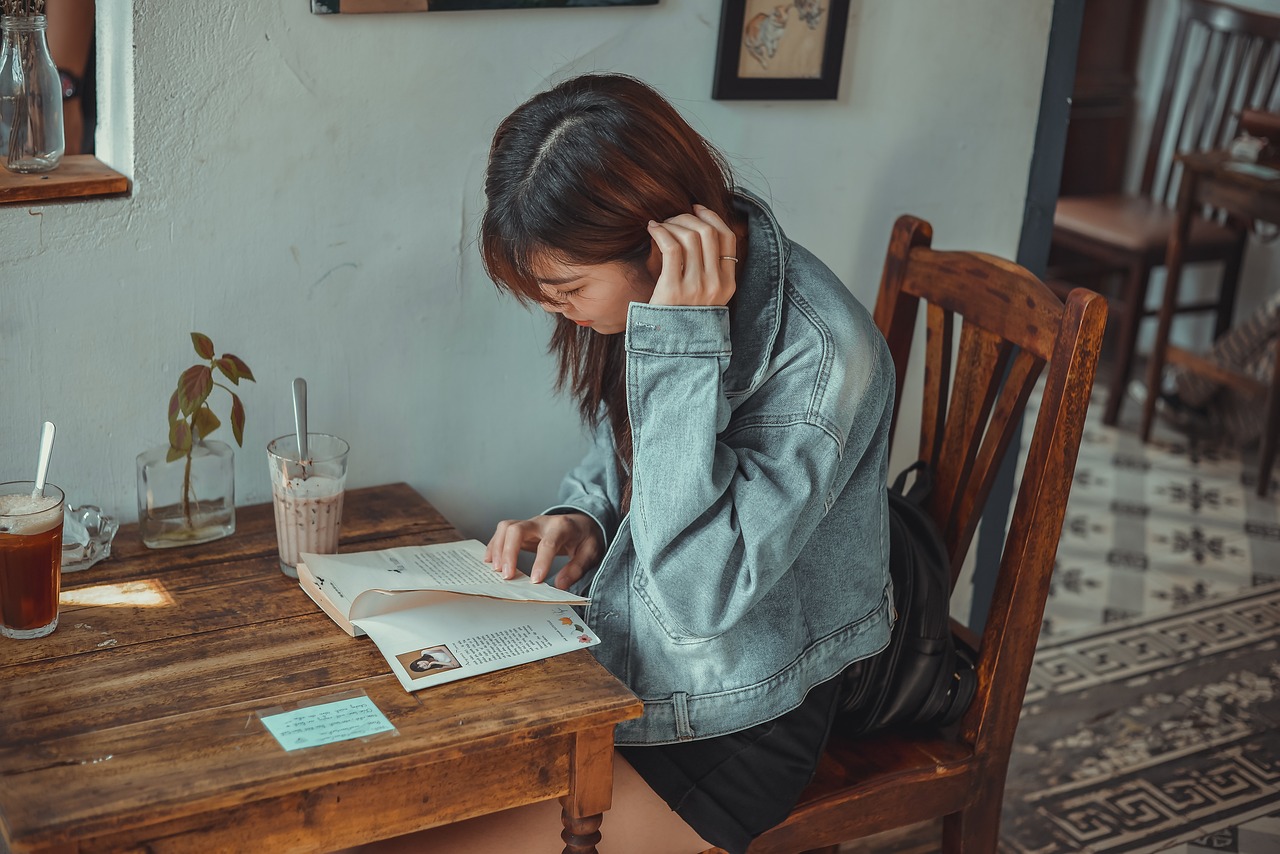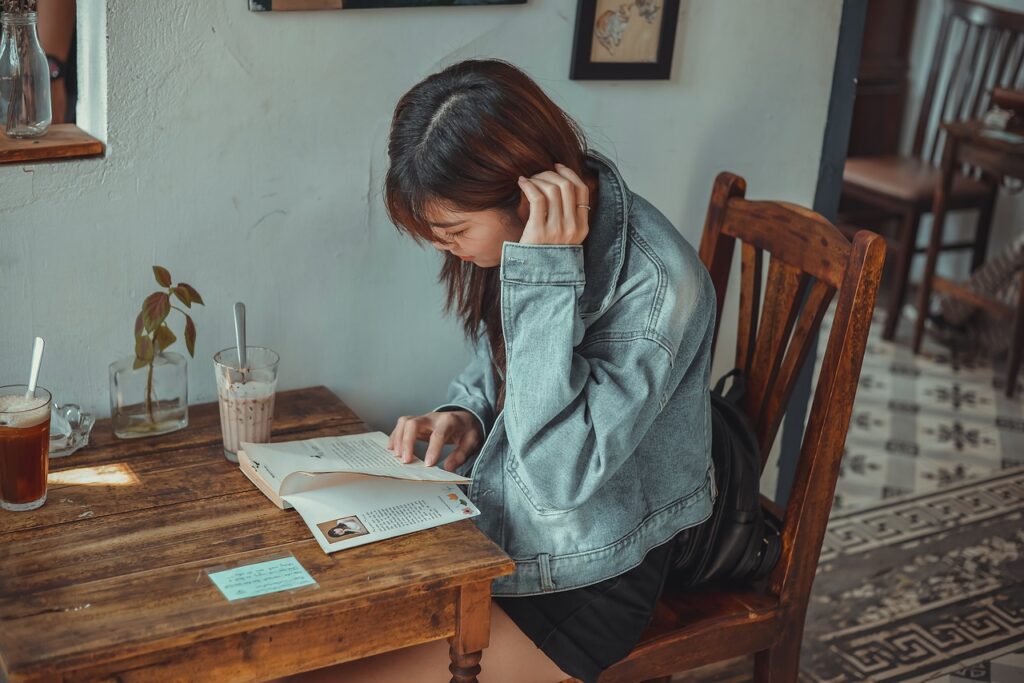 5. Carry Book Around
Carrying a book around can be the best strategy to maximize your downtime and develop a reading habit. Whether commuting to work or waiting for an appointment, have a book to stay engaged.
With the rise of e-readers and smartphones, carrying a book is easier. It relaxes and reduces stress, unwinding during your hectic day, allowing you to spend time reading rather than scrolling over social media.
Thus, whenever you go out, take a text or a reading material with you; this likely increases the chance you will read it during your pass time.
Bottom Line:
Developing a reading habit expands your knowledge and vocabulary and improves cognitive learning capacity. Choosing a book of interest, setting time aside to read every day, and creating a comfortable space can establish a habit that will enrich your life for years.
Getting a command might require time and effort, but its rewards are worth it. Therefore, take the first step and pick a book. Reading keeps boredom at bay!
Catch you soon,
Janet