WORDS TO WISH GOOD TO PEOPLE
It is so vital that we use good and positive terms and words in our conversations, as we see the world all the while…. there exists an absolute need to talk good and say certain good and energetic words to all those who you just come across everyday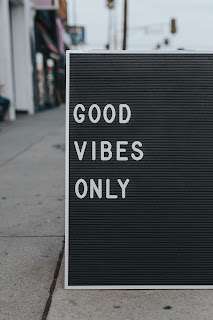 Make it a conscious decision to talk good and spread goodness in this world. 
So I today thought of reminding it to do it just as you pursue the journey of learning English. How could you do it and what are the good ones you could add on in your conversation. Here we go……
This something which you can often say when you find somebody sneezing. When someone tells you that it is their birthday or some other special day, they share a bit of sweet and happiness with you, you could use this.
This is just the same as "bless you". An alternate way to use.
This means to just do your best and rock. To say "give your best and achieve what you wanted" you could use "go break a leg". This could especially be used to wish someone before they go for an important test, audition, performance where they have to prove their mettle.
This means you must pleasantly shock and surprise people with your great performance and just make them get blowed away.
This means credit. You want to convey it strong that all the credit goes to or belongs to or because of someone, then you can say "all kudos goes to…."
This is yet another and a great way of saying good luck. I personally love to use this phrase often.
An example can help you get a better idea…
I wish you strike gold in your chess tournament today.
That sounds really cool right.
This obviously means good luck. It actually means when someone makes an effort to do something, you wish them to get lucky.
A suggestive example for you to understand better.
The pegasus team from Mumbai lucked out the quizz at the  last minute.
8. May everything fall in place for you today.
This is such an amazing and positive way to wish good to someone making them feel better, giving them positive vibes. Yet it is so simple to remember.
9. May all good things dawn/blossom for you
Wishing good to another is just wishing good for you as well. Invariably, all the good you wish to others is what you wish to yourself. Usually, elders use this phrase to bless the younger ones.
Spread love and positivity always my dear ones,
Talk cultured and good words,