Which Fluent English Speaking Course You Should Take?
Every learner's priority is to speak English fluently.
You may improve your abilities and confidence to have in-depth conversations in English without breaking a sweat with practice, dedication, and a correct fluent English-speaking course.
We will outline how to do so in this guide with the aid of various online fluent English-speaking courses you can take at your convenience.
9 Best Fluent English-Speaking Courses
Below is our list of best courses focused on enhancing speaking abilities. You can choose the options that best suit your learning needs, each of which offers unique advantages.
Udemy Course-Best For Beginners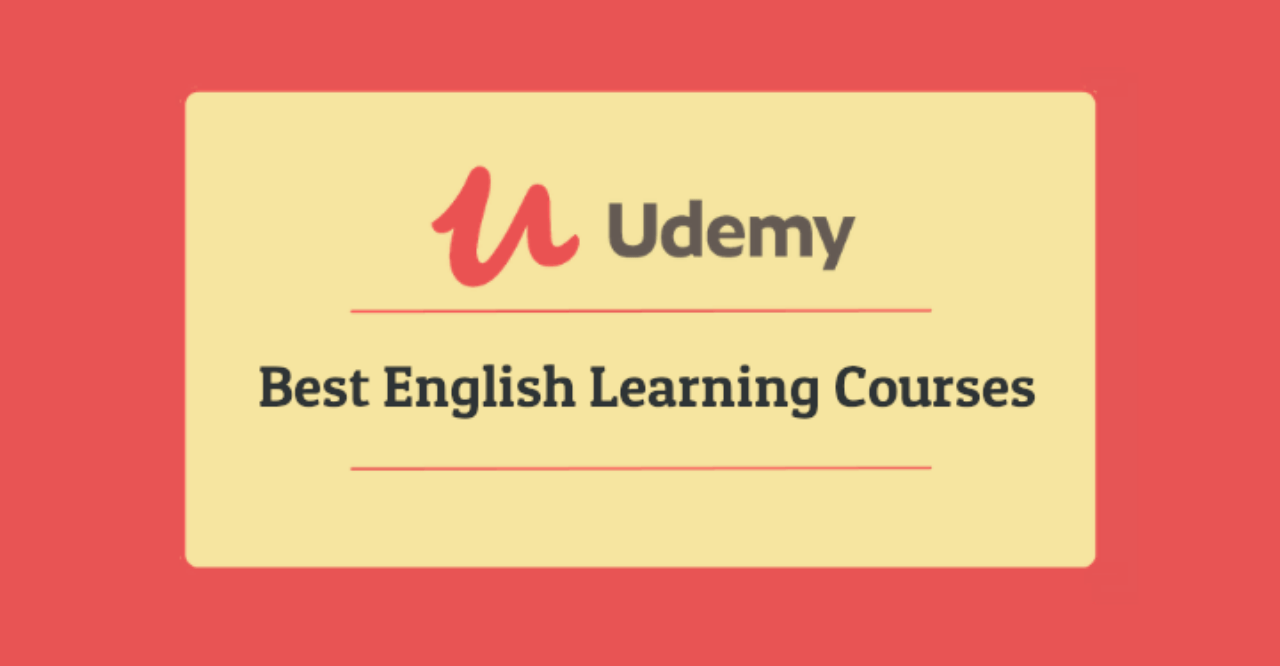 Price: $109
Time to complete: 20 weeks
The course, which is open to students with no prior language skills, increases a beginner's vocabulary in English by 1,000 words, expressions, and idioms. Additionally, as they go, learners acquire the fluency necessary to read at an intermediate level, talk clearly and confidently, and comprehend the language well enough to follow TV and movies.
Even a variety of English language exams, such as the TOEFL, IELTS, and GMAT, can be prepared for by taking the course. It's one of the most time-consuming options on this list, but it's worth it.
Coursera Course-Best For Advanced Learning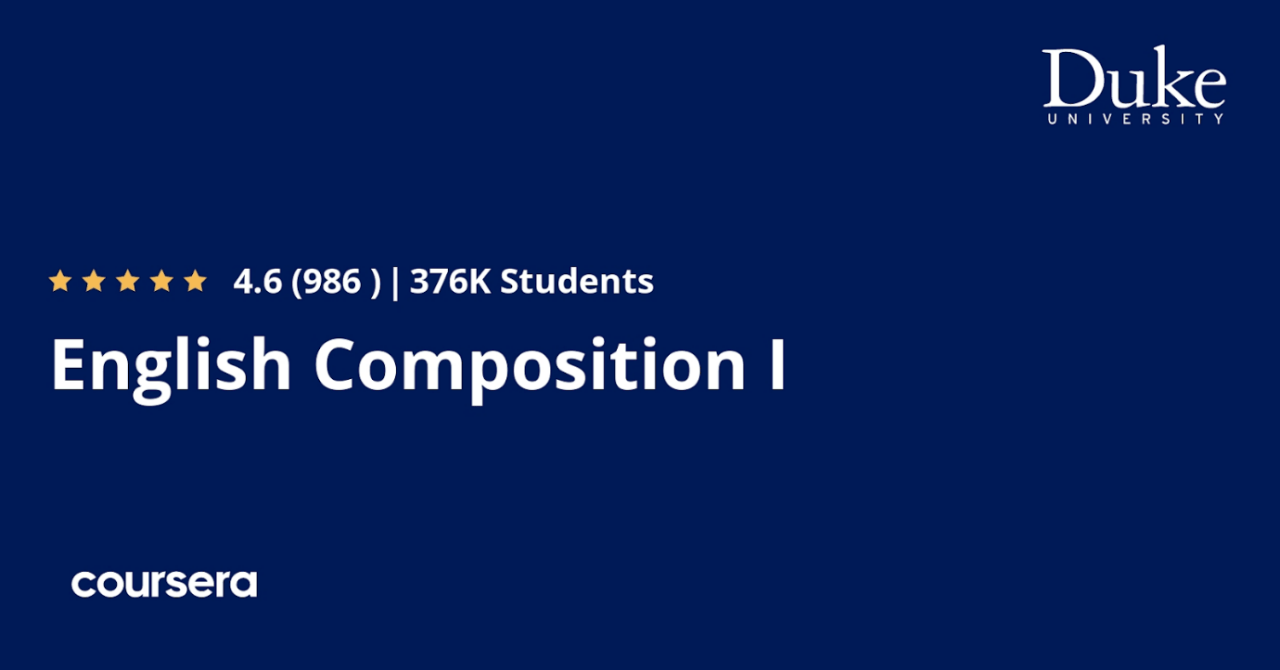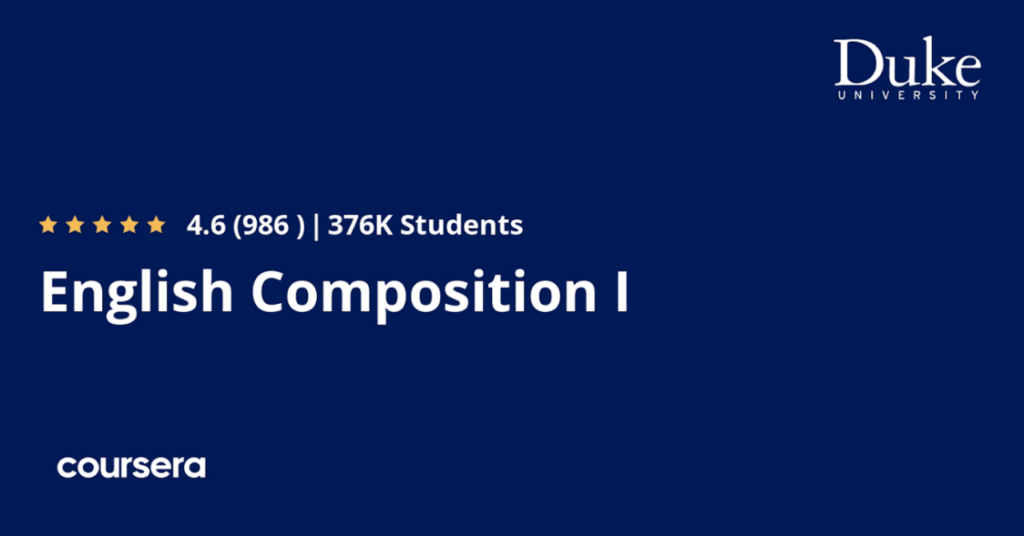 Price: Free; $49 for unlimited access
Time to complete: 40 hours
Another fluent English-speaking course that allows for independent learning is Coursera (as fast or slow as you want). There is a tonne of organizations, institutions, and universities that offer courses through Coursera. By paying the fees, you can gain access to comprehensive online courses.
You can check your learning by taking quizzes and exercises that follow each course's instructional videos.
There are a few assignments that are peer-rated (marked by your other students), so it's a fantastic place to share knowledge with other students who are doing the same courses as you are.
Perfectly Spoken-Best For Non-Natives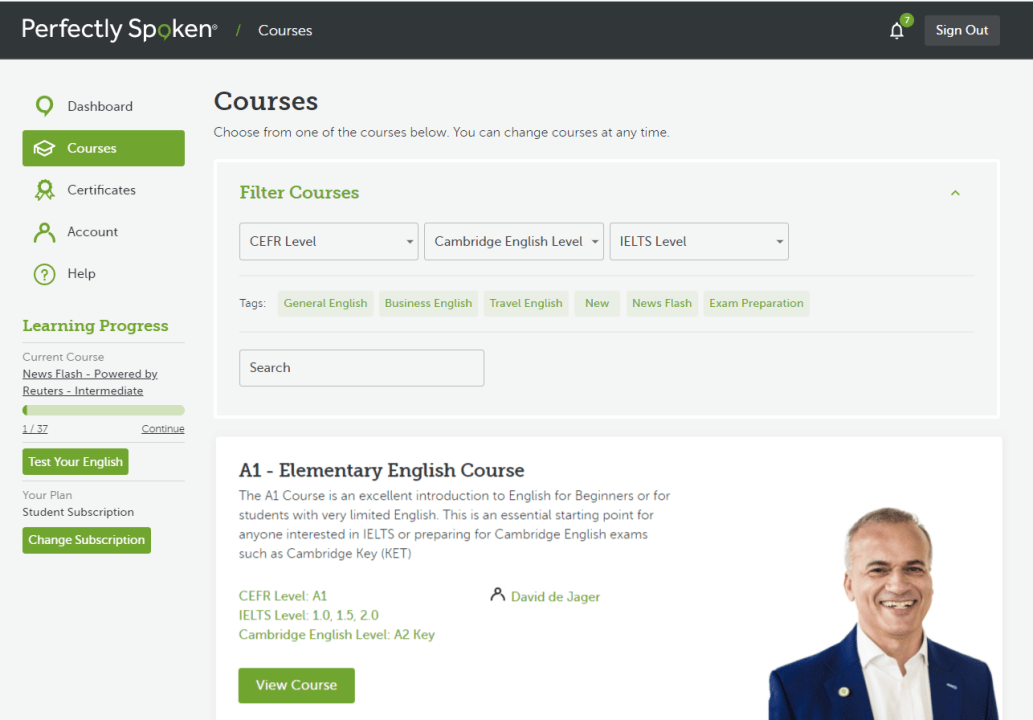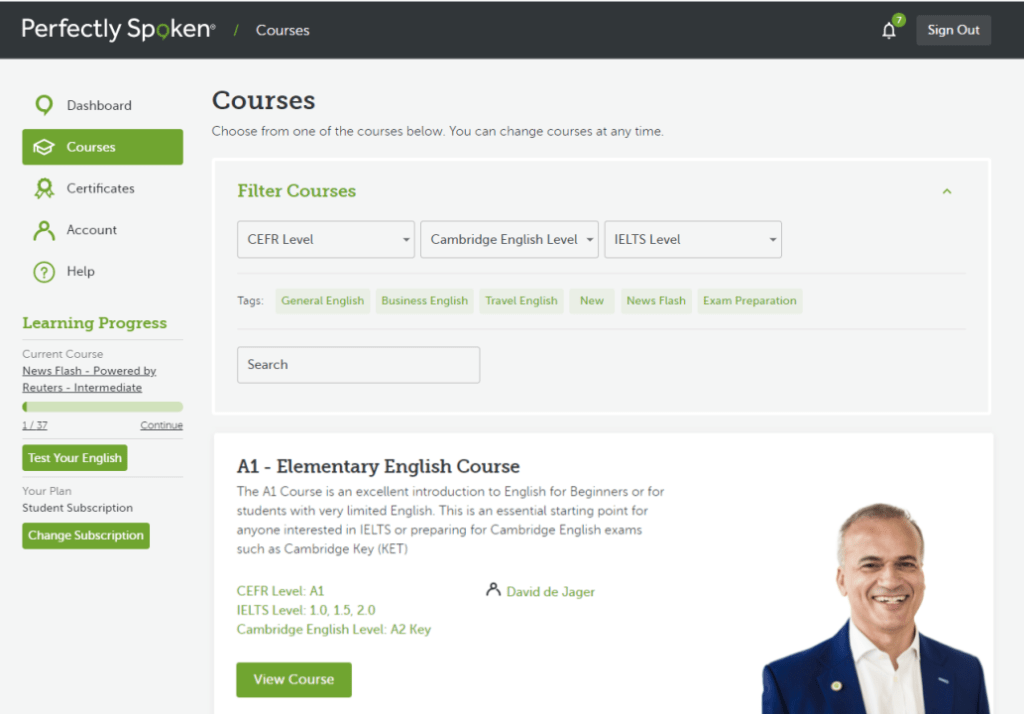 Price: $10 per month, Pro: $30/month.
Time to complete: Self-paced.
This quick course assists non-native speakers with the varieties of English used daily and while traveling. It discusses typical idioms, appropriate greetings, and how to convey motions. The course also covers the language used when traveling, placing an order at a restaurant, etc. It is self-paced and accessible at any time.
Five video lessons make up the curriculum, and a ten-question test follows each one and five downloadable practice exercises. Discounts and professional plans with more than 500 lessons are available from Perfectly Spoken to students.
Udacity-Best For Upper-Intermediate Or Advanced Learners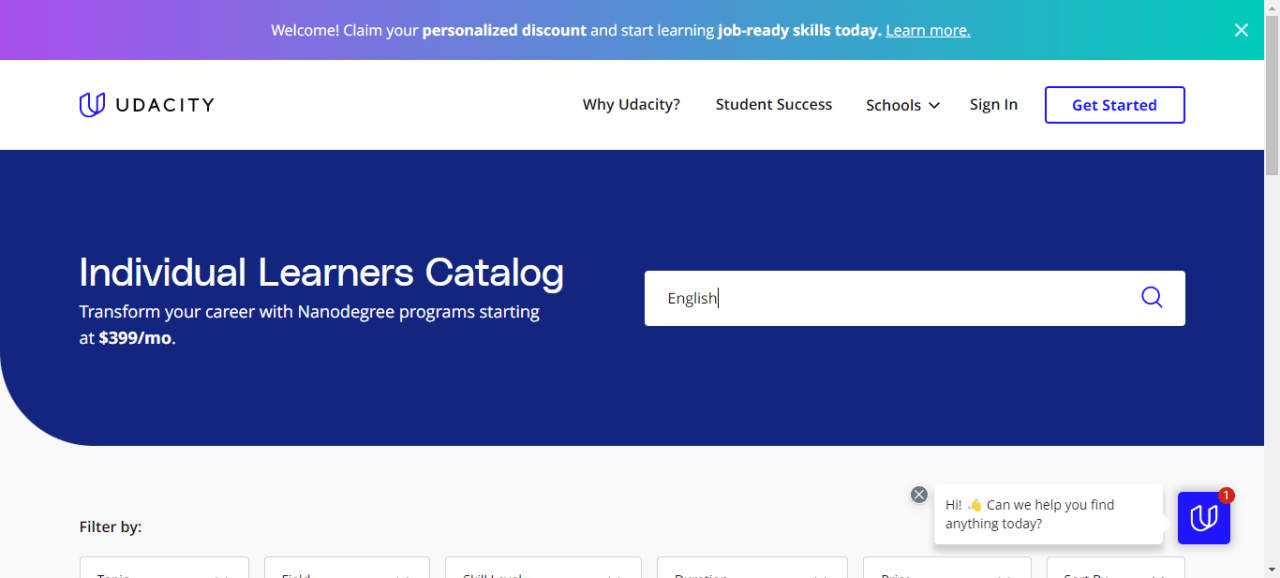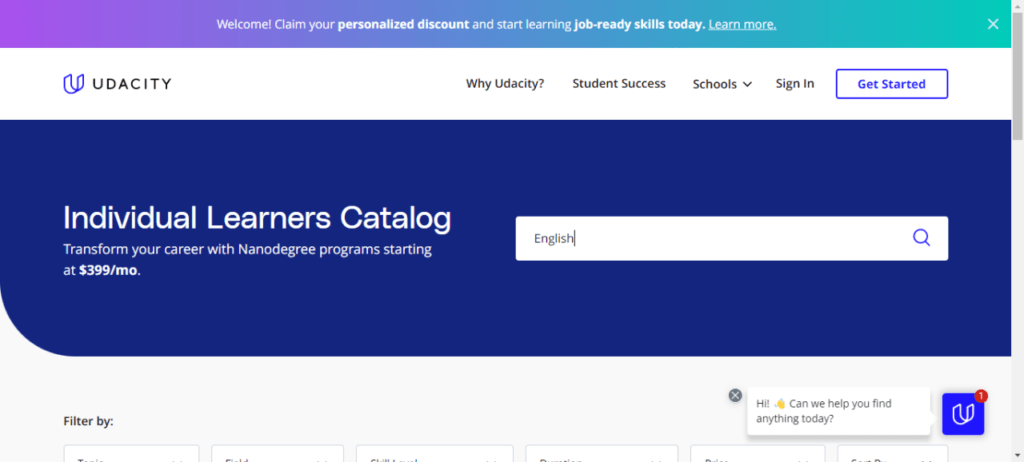 Price: Almost Free, Nanodegree costs $399 per month.
Time to complete: 3 to 4 months.
Udacity is fantastic if you want to practice your English while learning anything else in English and you are an upper-intermediate or advanced English language learner.
Tech and science-related job development programs are available from Udacity. While taking entirely English-language courses on computer science, artificial intelligence, coding, and more, you'll feel like a proper native English speaker!
The courses can be fairly expensive if you want to enroll in a full program and earn a certificate.
FluentU-Best For Students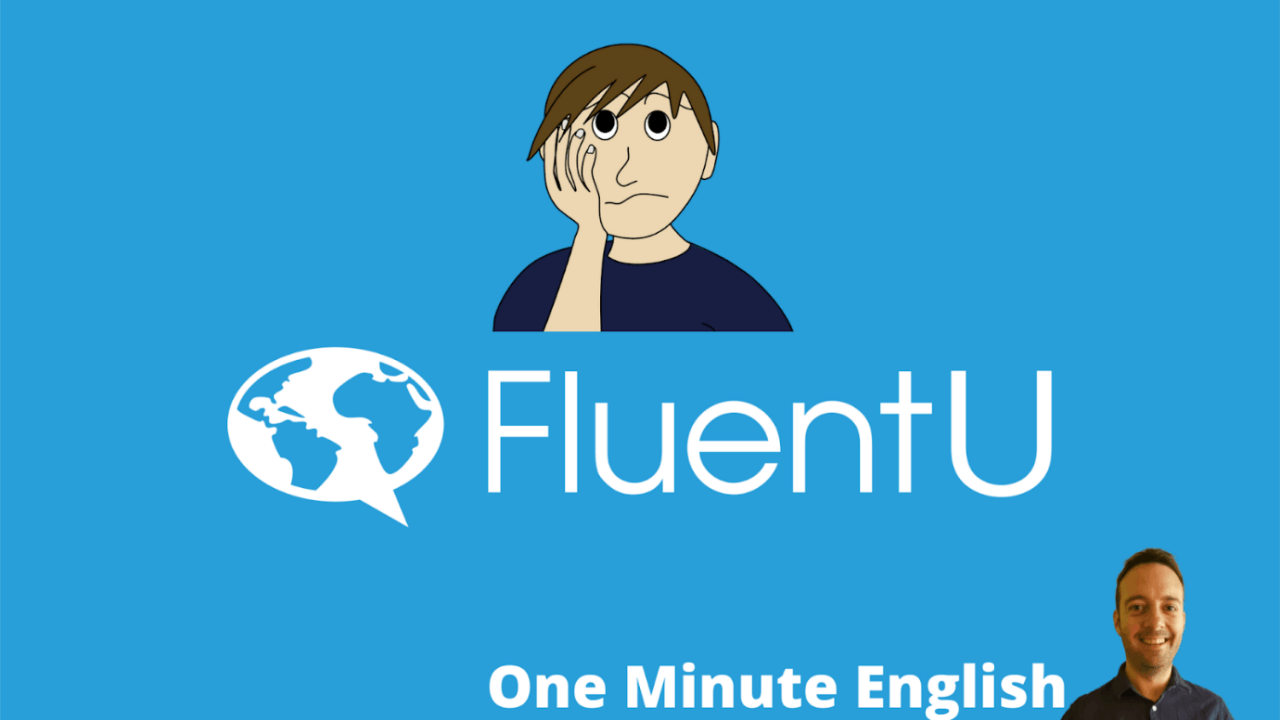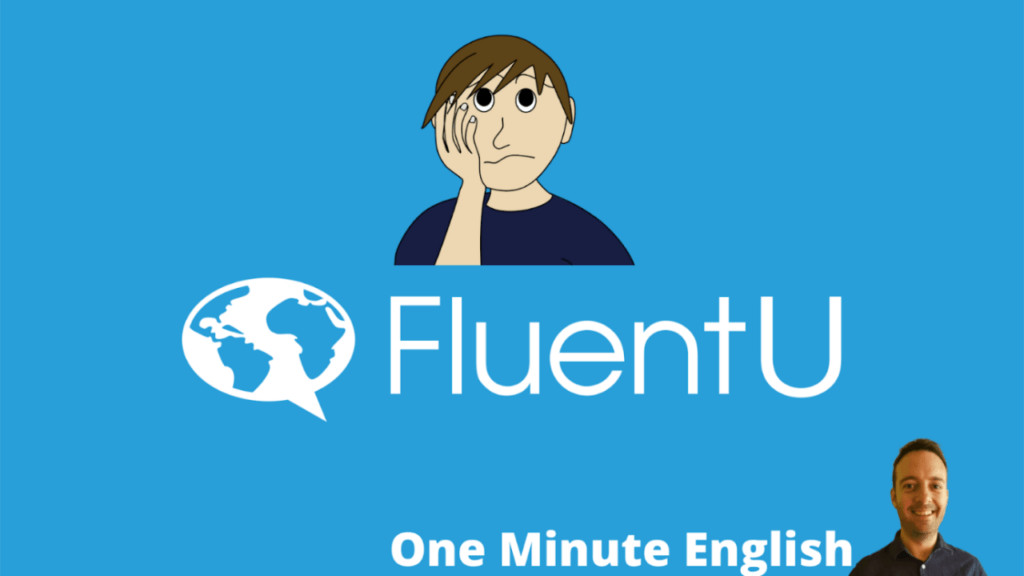 Price: $30 per month
Time to complete: 3 months
One of the best fluent English-speaking courses is FluentU. To engage users in their language learning, FluentU makes use of videos such as music videos, movie trailers, and commercials. Additionally, it emphasizes grammar rules. English subtitles are included with their videos. If you have trouble understanding a word, click it to reveal the magic. And the secret is that as soon as you click, the definition, meaning, and pronunciation appear.
Oxford English-Best For English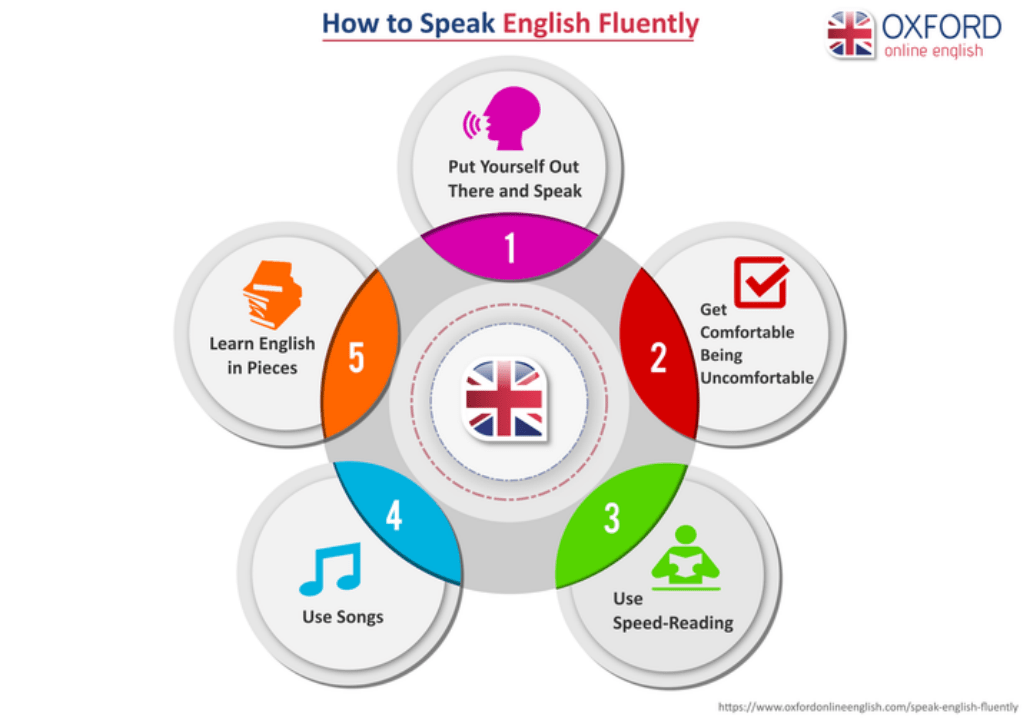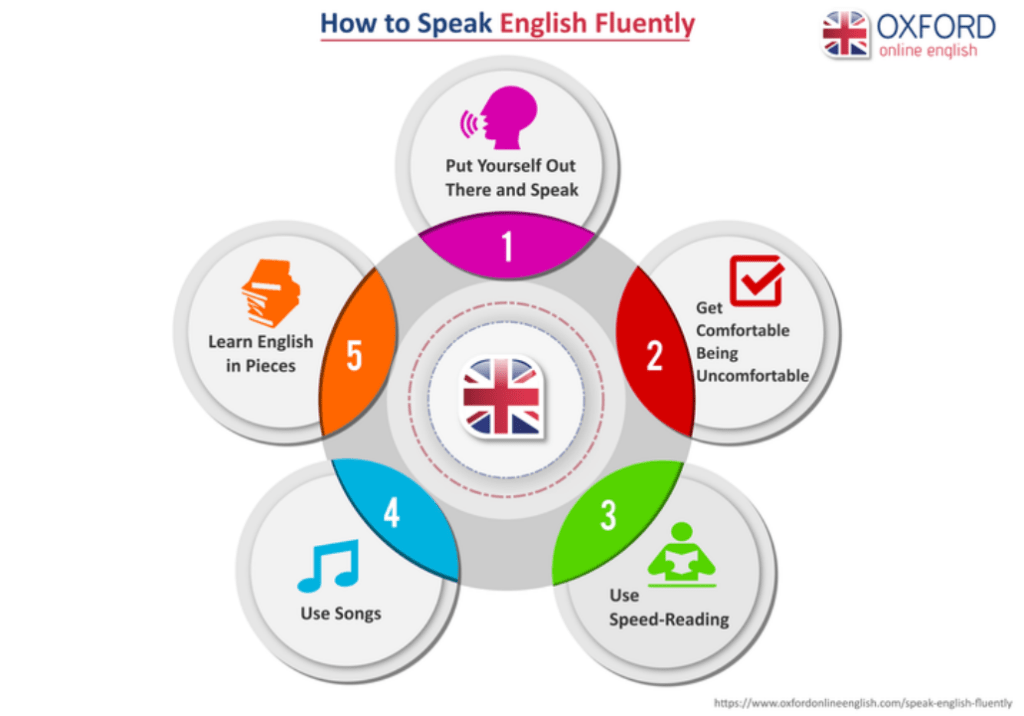 Price: $10.99 per month (minimum)
Time to complete: Self paced
There are several fluent English speaking courses available on Oxford Online English, including one that focuses specifically on speaking abilities. You will be matched with a native teacher after enrolling in their course, and you will have video lessons using Skype, WhatsApp, or Facebook. Some of their video classes are free, so you can learn a lot from them, but the majority of their courses are only available if you pay for them.
Alison Course-Best For Students In Journalism
Price: Free
Time to complete: Varies
Give this course on Alison a try if you're seeking a course that will help you develop your speaking an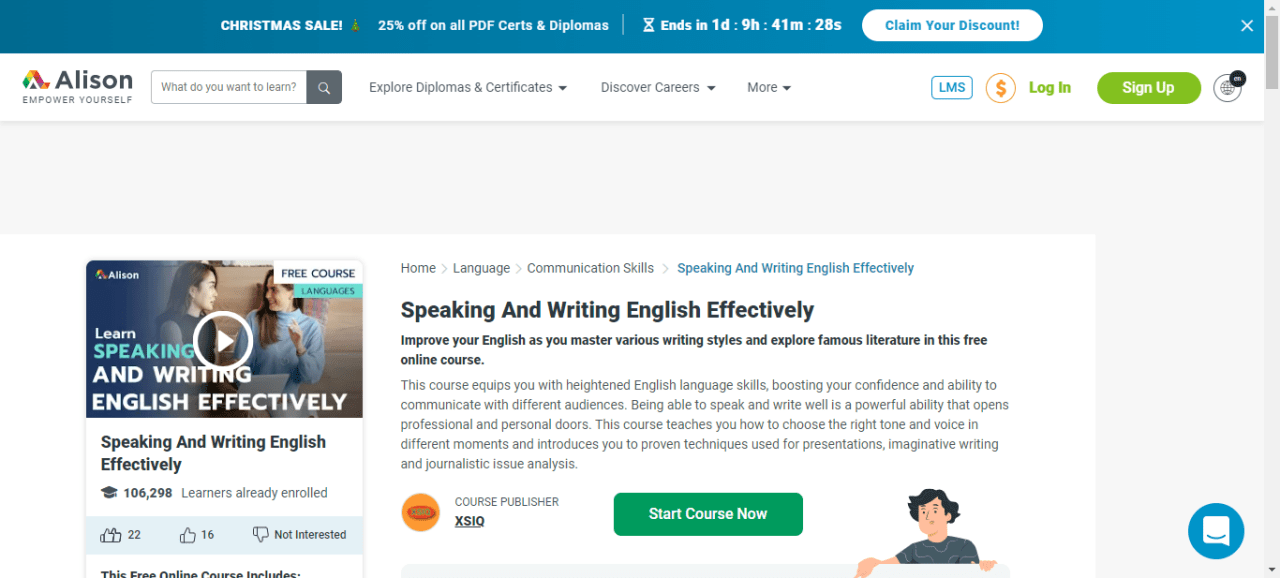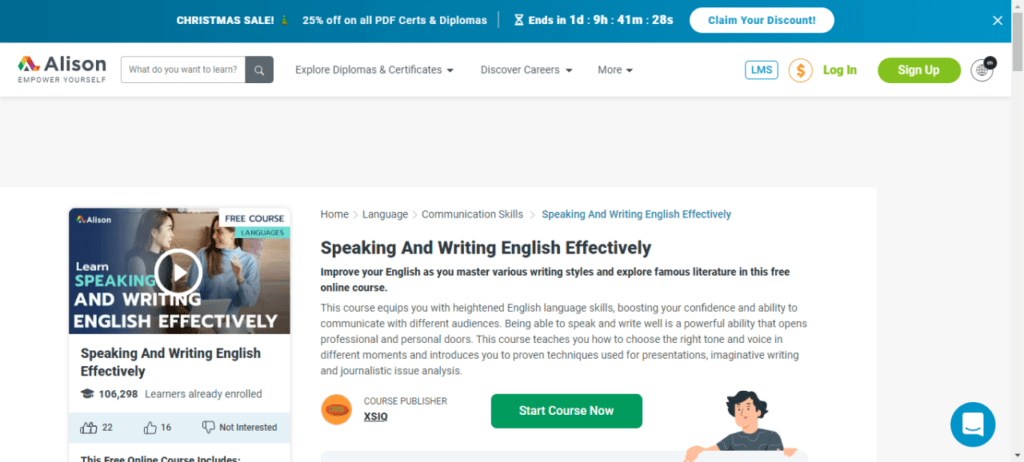 The course will go through some language usage techniques, exam strategies, and how to approach material effectively.
You will pick up essential communication techniques that will help you while giving presentations or speaking in front of a large group of people, such as advice on utilizing the appropriate tone and voice.
Future Learn-Best For IELTS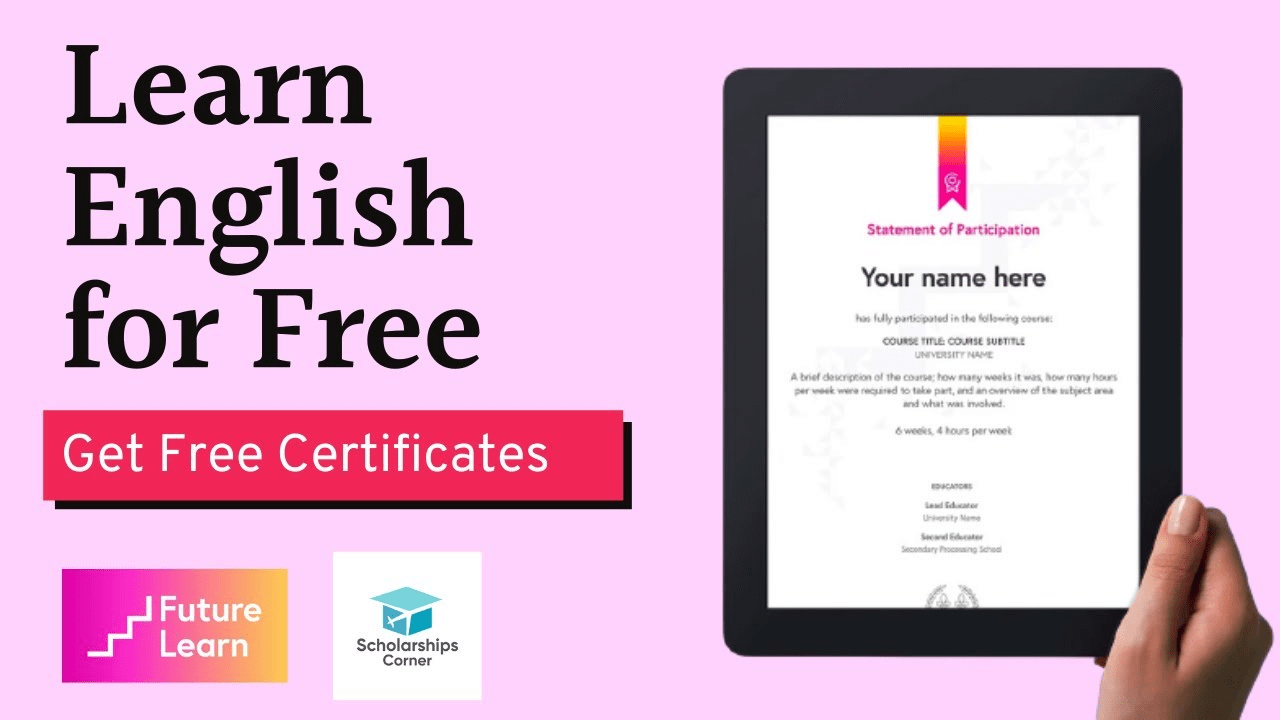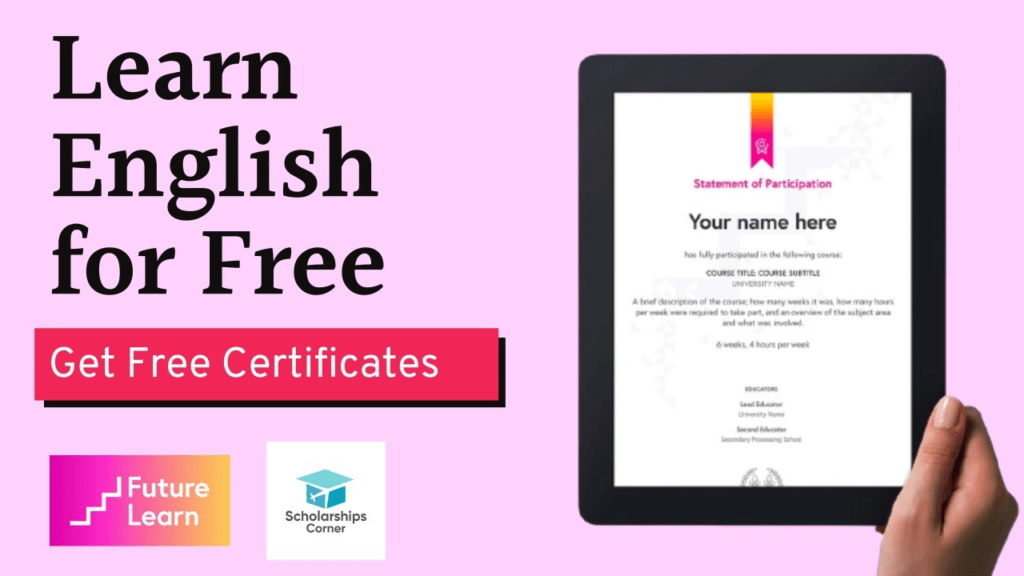 Price: $39 per month
Time to complete: 3 weeks
Some of you might be trying to improve your speaking in preparation for a test. Getting a good score on IELTS, one of the most widely utilized tests to assess English ability, is a top priority for many people.
You'll be advised how to master the speaking portion of the exam and enhance your communication abilities in general. Additionally, you need to dedicate three hours per week for three weeks.
Preply-Best For Accent And Learning


Price: $15 per lesson (min)
Time to complete: Self paced
To attend programs ideal for your needs, Preply's online fluent English speaking course connects you with online English tutors. With the aid of search criteria, you can locate instructors that meet your requirements for availability, accent, area specialization, and price range. Additionally, before enrolling in a specific number of classes, you can arrange trial lessons with various teachers to determine whether they are a good fit for you.
To assist you in achieving your objectives more rapidly, Preply's global network of tutors creates individualized online English-speaking sessions.
Final Words
The most effective way to learn English quickly, fluently, and effectively is through online fluent English speaking courses. On the site, there are several knowledgeable and welcoming tutors who can help you achieve your objective. Choose a course wisely based on your needs, enroll in it, and work to improve your English-learning techniques so you can speak the language fluently.