HOW TO LEARN NEW VOCABULARY IN FEW SECONDS 
Hey All,
You can improve your vocabulary even this way…..
Improve your vocabulary in 60 Seconds where we use silly and quirky associations to remember new words.

One example is eschew. Eschew means to avoid or stay away from.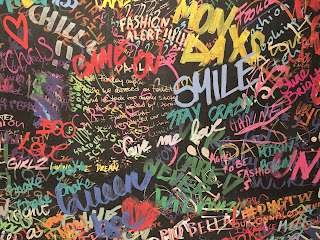 How to remember it, let's find few ways. 
What are we supposed to do when someone in front of us coughs or sneezes…. in fact we are supposed to avoid them to rule out any infections. Actually you can relate the sound of "achoo" when somebody sneezes of coughs to the word "eschew", well it is true and easily remember the meaning of the word as to avoid or stayway from. This is an excellent kind of way…. in a kind of play to Remember pretty new words easily.
How will you use this word is true in a sentence
My grandmother has warned me often to eschew talking with strangers.
It is good to eschew mixing with toxic people.
Let's now peep into yet another example…. of how we can pick up a new vocabulary in few seconds using silly and common techniques which we can understand and thereby remember the meaning of that particular word too quite easily.
The best way I would suggest is to remember a word which is similar to the new word you learnt and remember some funny or easy situations in your mind.
So the second example is when you learn the word "bald" you could connect it to the word which sound similar to bald say "ball".
Both are smooth on the top and quite round…..
The next word I have got to suggest you as an example is creamed…. so how is this word used sentence. You could use it like… 
We creamed you guys. 
You people got creamed.
To get creamed means to lose….. 
You could remember the word cream as you applying ice cream on somebody's face may be a person you don't like. You have creamed that person means you have made the person to lose so you could connect this as applying ice cream on a person you want to lose or you don't like.
 Catch you very soon with more interesting English learning techniques….
Janet