IN 30 DAYS-HOW TO IMPROVE ENGLISH SPEAKING, READING, WRITING AND LISTENING SKILLS
Hi dear beloved friends…..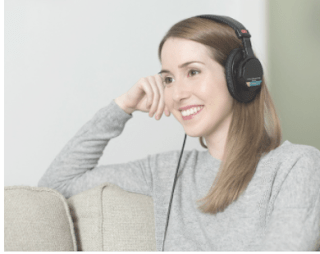 HERE this your English Tutor Janet….
Well English is an amazing language for me and a language that I literally admire… I should say ENGLISH IS MY CUP OF TEA….
I have 3 straight answers for HOW TO IMPROVE YOUR ENGLISH SPEAKING, LISTENING, READING AND WRITING SKILLS:
1. Audiobooks are the best and it would be the one step solution I personally found and witnessed working a lot productively in many people upon observation… I highly recommend, suggest and insist on getting to listen to amazing AUDIOBOOKS ACCORDING TO YOUR CHOICE…. for your requirement to succeed on achieving productive, good and significant Speaking, listening and thereafter will gift you with quality, high flown, vocabulary rich READING AND WRITING SKILLS…which actually you are seeking for….
Well the amazing distinct fact about Audiobooks is you have perfect clarity without doubt how to pronounce new or old words, prominently where to use them in what instance….
2. Second I would tell u to read a lot of books by bestselling authors, like most read books… For example RICH DAD POOR DAD…… for English skills, you can have a try on novels for they enrich your vocabulary, thought process in English, will make you creative in general ….. and in your writing too…
3. Third is you can in specific buy some English conversation practise skills, communication skills practise books available online and work consistently with the help of those…. giving you excellent results enhancing your English speaking which is the MOST EXPECTED OUTPUT FROM EVERYBODY AS A RESULT of all these wonderful targeted efforts.
DEAR FRIENDS…
CATCH YOU SOON WITH AMAZING ENGLISH LEARNING IDEAS…
Work it out with all your will and power
JANET