ENGLISH SPEAKING -SPEECH TOPICS
Glad getting back to you with a topic related to speech and what kind of sensible suggestions I can give you to pick out to speak openly either at office, school, college or any study zone, may be even at the space or center where you learn English. So where ever you would or might face a situation to express your ideas or thoughts in the form of a speech any of the following topics would definitely serve as a helping hand to you dear ones.
MAKING YOUR SPEECH APPLAUDABLE
* Before we consider the topics on which you can give your speech we can do a warm-up as to how you can make your speech more sensible and applaudable.
A few tips and tricks here and there can make your speech distinct and remarkable. 
CLICK ON THE PICTURE BELOW TO GET HIS WORLD CLASS SPEECH WRITING SERVICES 👇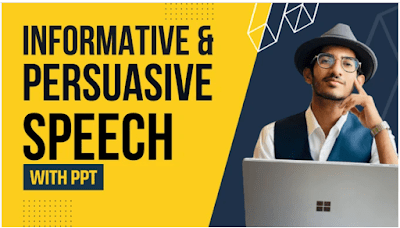 * Make it your higher order priority to prepare and sketch your speech in a method/pattern that it doesn't discuss ideas or points 
 * Prepare the key ideas or bulleted core points of your speech and carry a clear understanding of it. So that you have immense confidence in delivering your speech.
* Use significant and apt vocabulary which suites the kind of topic, audience, situation and venue too….. Be conscious and cautious while picking and using words in your speech.
* Always be meticulous to have a courteous tone in your speech, only when it needs to be motivational or any other serious topic of discussion then you need to carry a little sharp and stern tone in your speech and it's rendition.
* Do not repeat your points over and over again.
* If you talk either for or against a topic, make it a conscious decision to stick your points to only one side without any wavering.
What are the topics you could PICK TO GIVE A SPEECH ON….  
1. Should you do smart work or hard work?
2. Can everything be reversed in life?
3. Is money important in life?
4. How to choose your life partner.
5. How to plan your career.
6. Is luck a major factor for success?
8. Does Spirutality matter in ones life?
11. Happiness is the key to success
12. The book I read last
13. Contentment or aspiration
14. Life is made or does life happen
19. Technology a boon or bane to kids
23. Legit ways to build wealth
Well, dear friends these were a few topic suggestions I personally felt would go with…. be suitable for giving a decent speech. The choice of the topic of speech and the intensity with which you have to treat the sub topics in each of the speech topics is completely left to your choice and willingness to open up or discuss in that particular juncture where you need to present a speech. I wish and guess these topics for speech and the tiny details, tips to give a speech which is loved and grabs the attention of many that I have hereby shared with you helps you a lot in doing it better. 
Once you deliver a speech you must ensure that you feel satisfactory about it. That is what a memorable speech could always be…
Please do comment and follow for more English updates,