ADVANCED AND SIMPLE SPOKEN ENGLISH TECHNIQUES
Hi there,
Here today getting into one of the Advanced Spoken English techniques you can could get into…. for rapid and effective results……
Discussing about…. 
LEARNING ENGLISH THROUGH LISTENING TO PODCASTS….
Podcasts are available all over, all is that you need to make that smart decision of choosing which podcast…. based on what accent you need to learn, what level you are in….
* Well how to decide on the level of English speaking..
Here is what you have to consider when you want to know your English speaking level…..
You being an English learner, you could fall in either of the categories…. 
* Intermediate
* Above intermediate
* If you are just below the intermediate level then you must know that there is lot more for you to work on,… so you need to first just set aside working on the accent and rather concentrate on your English listening, understanding skills to grow better reaching the intermediate level……..
* In case if you are in the intermediate level or above then it is high time that you focus on listening to podcasts in order to improve your English accent….. It may British or American accent accordingly……
Having discussed all that all you need is "TO PICK UP THE CORRECT AND RELEVANT PODCASTS TO IMPROVE EITHER YOUR ENGLISH ACCENT OR ENGLISH SPEAKING SKILLS THROUGH ENGLISH LISTENING SKILLS"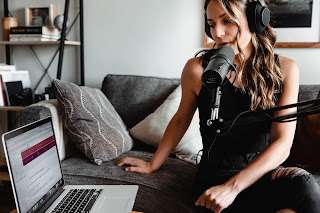 HOW TO CHOOSE YOUR PODCASTS TO LISTEN
* If you are below the intermediate level and you are focussing on improving your SPOKEN ENGLISH then you have to just put your focus on "your English understanding and listening skills"
CHOOSE YOUR PODCASTS LIKE THAT, in a way that they are more addressed to the common crowd and in normal, a bit clear and slow too so that you would be able to follow and connect to the words spoken…. You would really get assured good results…..
I would rather suggest you to listen to one or two podcasts available in many professional and free websites….
It would be anything like a topic say RELATIONSHIPS…  you could type in the keyword in the search bar available in the website….
These short podcast listening practices could lead your level of English understanding, listening and learning to great heights….
* In case you are in or above the intermediate level then as you have to focus on "THE ACCENT" your choice of PODCASTS must be ones….. those which are done by fluent and most popular persons….. They are just all over the internet…..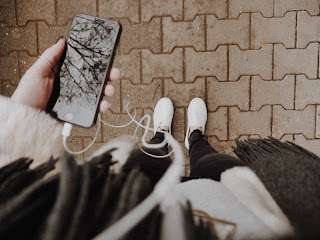 This would help you to improvise your accent and pronunciation…..
I suggest to you like this probably for this level of learning…..
Just start and keep on listening to podcasts which last for 5 to 6 minutes span….. That is a real great technique and solution for better ENGLISH SPEAKING SKILLS and of course that's a way more and amazing, ADVANCED TECHNIQUE to improve your accent. This helps you improve your rapidity…. style (pronunciation), pacing between words….. 
Then you can experiment after listening to these kind of podcasts by the method we had already discussed, a bit earlier….
THE IMITATION TECHNIQUE
A little more to add on let us check it out in the forth coming blog post….
Catch you soon at the other end… dear ones…..
Janet