ADJECTIVES OF COLOUR EXAMPLES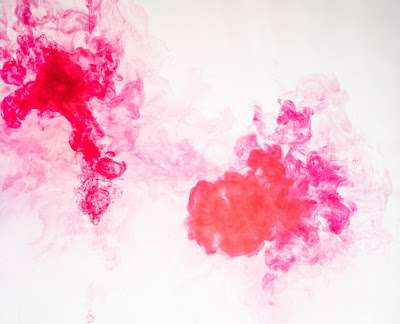 Well,Adjectives play a very important role in our lives…..They add spice and a sense of admiration in our language and life….When someone says,you are so brilliant,gorgeous,smart…….All these adjectives excite us and make us enthusiastic, yet are these the only variety of adjectives…..definitely not…. Adjectives give more volume, definition and clarity to sentences. They make things sound even more specific. They are one among the most spicy elements in a sentence.
We shall slowly see the varieties of adjectives on,step by step…..
1*ADJECTIVES OF COLOUR
        The Adjectives which specify or tell the colour of a noun are called Adjectives of colour.
Let us get into a few examples for these Adjectives of colour
"Green leaf"
Here leaf is the "noun" well "green" defines or says the colour of the noun "leaf"
Thereby vividly green is the colour adjective here……
A few more examples on the row:
red rose,white flower,yellow dress,black hair,brown car……
SENTENCES USING THESE ADJECTIVES OF COLOUR
*Look at the white car.
*She plucked that red rose from the garden.
*Nakul is playing with a brown teddy.
*The yellow gravy tasted yum.
*The blue sky made my day.
*He bought a grey shirt.
*Betty garnished the dessert with a red strawberry.
*My friend loves purple brinjals.
*She has black hair.
*I ate a yellow banana.
*The bride wore a pink gown.
Hope this gets you clear with colour adjectives……
2*Let's parallely have a slight glance side-by-side over the other kinds of words which reflect and mean "colour"
Words like bright,vibrant,dull,brilliant,ablaze,deep,
mild,light,beaming could also be used to define colours…..Let's check them out randomly……….
*She dressesed up in bright red.
*They painted the house in brilliant blue.
*The party hall looked ablaze.
("ablaze" meaning-glowing with bright colours)
*They chose a radiant red for the party theme.
*Mulan decorated the room with vibrant colours.
*Dull yellow was her favourite colour.
3*The third shade of colour Adjectives is "when there are many adjectives in a sentence usually these colour adjectives come only after the other common adjectives say specifically they come  "after the adjectives of quality like beautiful"
So here we shall see a few examples of the same……
*Celina wore a beautiful pink frock.
*Mona loves her cute brown teddy.
*My grandma stores her things in a small black box.
*Tall green plants were in this forest.
*She bought me delicious yellow mangoes.
QUESTION FOR YOUR END…
FRAME YOUR SENTENCES WITH THE WORDS FOR COLOURS……
LIGHT,BEAMING….
POST YOUR ANSWER IN THE COMMENT BOX…
Good luck
Happy learning..
Janet 
The next blog will be on….Texture Adjectives ….