14 Best Free Online English Courses to Boost Your English Language Skills
Learning English doesn't have to cost you an arm and a leg, or even a single penny. With this list of free online English courses, you can improve your grammar and your vocabulary without spending a cent on expensive textbooks or lessons. Best of all, each one of these courses features interactive study tools and quizzes that will help you keep your skills sharp so you don't lose them over time! Before you enroll in that expensive university, see which courses on this list are right for your language learning needs!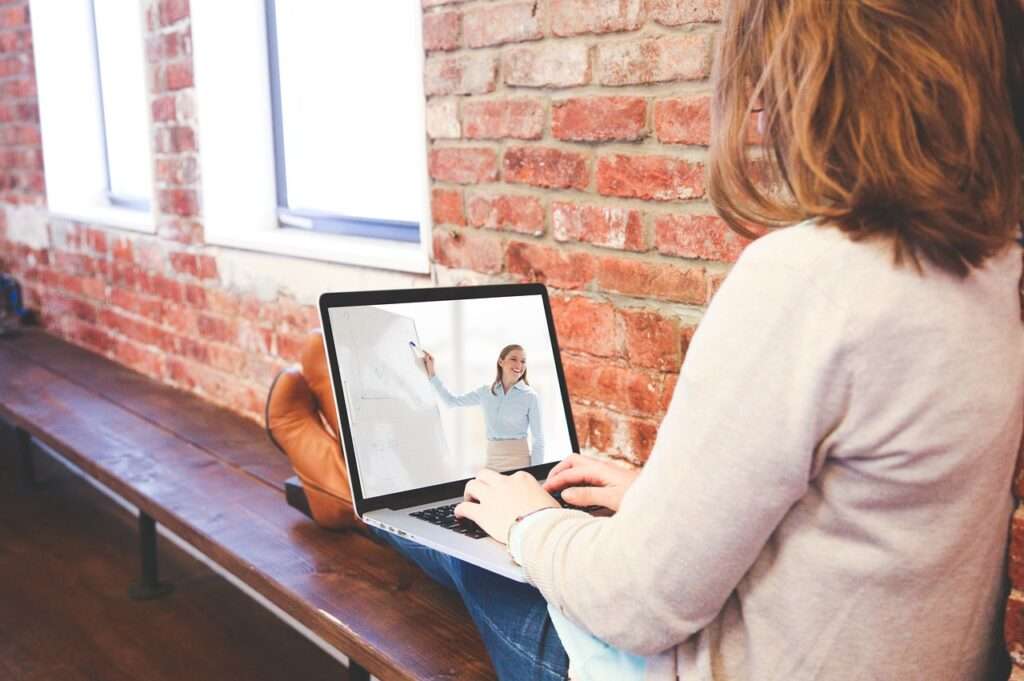 There are plenty of free online courses that will teach you the basics and improve your language skills. If you're interested in learning a new language, these courses will offer you a great chance to do so without spending any money.
It's always good to be able to speak another language, and there are many benefits that come with it. Besides being able to communicate more easily with people all over the world, learning another language can improve your memory, make you more employable, and even delay dementia. Here is a list of 15 best free online English courses available on the web
1) Cambly
Cambly is a free online course that teaches spoken English. It's one of the best free resources for learners looking to improve their skills in a new language. The lessons are well-organized and easy-to-follow, giving you just enough information without overwhelming you with too much material. They also offer live video chats with native speakers from all over the world, so you can practice your listening and speaking skills in real time.
2) The British Council
The British Council is a nonprofit organization that provides training for professions, education courses, and language courses in over 200 countries. One of their free online English courses aims to help you prepare for the IELTS (International English Language Testing System) exam. The course includes video lectures, listening exercises, reading texts and interactive quizzes that test your understanding of vocabulary and grammar. It also has a teacher's guide with tips on how to teach yourself or others the material.
3) EF Education First
EF Education First is the world's leading international education company offering high-quality language and academic programs in over 50 countries. Their online learning platform, EF Academy, offers 15 free courses that will help you master English. The courses are all self-paced and are suitable for beginners or advanced learners.
1) 5 Reasons to Take an Online English Course 2) Learning a Foreign Language 3) How Does an Online Course Work? 4) Why Take an Online Course? 5) 3 Tips for Successful Learning 6) Basic Grammar 7) Vocabulary 8) 20 Essential Words 9) Advanced Grammar 10) American Slang 11).Spelling 12).Pronunciation 13).Grammatical Errors 14).Synonyms 15).Antonyms
4) Alison
Wanting to learn a new language is a great idea. It can be a fun way to learn about the culture and history of other people. But you can't just sign up for classes at the local university or community college—unless you want to spend a lot of money, that is. Thankfully, there are plenty of free online courses available. Whether you are looking for something in particular or just want to explore your options, these 15 courses will get you started on your learning journey
5) Open Culture
Open Culture's list of the 15 best free online courses in English is a great place to start. The courses are divided into three categories: beginners, intermediate, and advanced students. There are courses on pronunciation, grammar, vocabulary, reading and writing skills. Some of the listed online classes require payment but there are many that do not. These include: English for Entrepreneurs from the University of Cambridge; 30-Day British Accent Training from University College London; A Taste of Native American Indian Languages from Dartmouth; and Beyond Hello: Dutch for Travelers from Utrecht University.
6) Busuu
Busuu is an online language learning platform that offers over 50 languages including English. With over 20 million users worldwide, this app is a great way for people of all skill levels to learn how to speak another language. Busuu not only teaches the basics of grammar and pronunciation, but it also allows you to keep track of your progress by providing an understanding of what type of learner you are. For example, Busuu offers the opportunity for learners who want to improve their listening comprehension skills or those who want help speaking with locals in their target language. The best part about this site is that it's free!
Busuu has everything any person looking for a fast way to learn a new language would need – vocabulary lists, speech recognition technology, and more!
7) My English Teacher
Get the skills you need to succeed in the workplace and in your personal life by signing up for one of these free online courses. Whether you're looking for an introduction to language or want to brush up on a specific skill, there's something here for you. Plus, with this list of 15 best free online English courses, you can learn from home without spending any money!
Use the words
8) Wall Street English
Wall Street English is a free online course that allows you to learn and practice your language skills from the comfort of your own home. With courses in over 20 languages, Wall Street English provides a great way for learners with any background level of fluency to improve their skills. The interactive lessons cover everything from grammar, reading, writing, speaking and more. All courses are interactive and self-paced so you can move at your own pace!
Wall Street English offers courses for learners of all backgrounds and levels of fluency in over 20 languages. From beginner Spanish speakers looking to learn some useful phrases or advanced French speakers who need help with their reading comprehension skills, there's a course that will suit your needs!
9) British Live
British Live is a free, live weekly webinar series teaching learners practical, everyday British English. Every week there are different topics from spelling and vocabulary to grammar and pronunciation.
The live webinar includes an interactive chat room where participants can ask questions and get instant feedback from the presenter, who will also pause the presentation for quick explanations if needed. Molly Carpenter has been teaching English since 2006 and started British Live in 2016 with the goal of making language learning accessible to everyone. Now she teaches both on-site at businesses as well as online through her weekly webinars. All of her courses are recorded so that you can go back any time you want and review anything you missed or didn't quite understand during the live session.
10) English Domination
Do you want to learn English? I know the feeling. When I first arrived in the United States, I had no idea what anyone was saying. All those American words were like an alien language and it was a struggle just to figure out how to get by. Fortunately, there are plenty of free resources available for people like me who need a little help with their language skills. Here are 15 of the best free online courses for learning English:
1) EngVid- This website offers a number of helpful videos that cover vocabulary, grammar, idioms, and expressions through listening and speaking.
11) OneStopEnglish
OneStopEnglish is a great online resource for learning and practicing the English language. There are over 25 hours of audio lessons and over 200 hours of video lessons available, so you can learn at your own pace without feeling rushed. Audio lessons come with transcripts in both text and audio formats, which make them perfect for learners with visual impairments or reading difficulties. OneStopEnglish also offers coursework on grammar, vocabulary, pronunciation, and writing skills. The courses are self-paced so you can take as much time as you want without worrying about deadlines. And best of all, it's free!
12) Better at English
Are you a native English speaker? Or do you need to brush up on your language skills? Either way, there are lots of free online courses that can help. These 15 best free online courses offer something for everyone, from those who want to learn more about the culture and history of the language to those who want an ESL refresher.
13) Daily ESL
One Stop English is one of the best free online courses for learning and improving your English skills. You can find a great deal of resources on grammar, vocabulary, idioms, pronunciation and more. You can start with an assessment test that will show you what areas of language you need to work on and then take lessons in those areas. The course also offers quizzes and exams where you can test your knowledge in various different aspects of language. And if you're looking for more than just a test or quiz, there are a number of essays and articles on varied topics that will help you improve your writing skills as well.
One Stop is the perfect place to begin if you're looking for some help in any area of your language skills.
14) One Stop English
One Stop English offers free online courses that teach learners how to use grammar and vocabulary. One of the best things about this site is that it's also available as a mobile app. This is particularly handy if you want to study on the go. The lessons are engaging and interactive, so they're perfect for individuals who need something new and exciting in their lives.
Conclusion
The internet is a vast and rich resource for learning the English language. One of the best resources are free online courses that are offered by some of the world's leading universities. These courses provide you with a great opportunity to learn more about the culture, history, and nuances of this beautiful language. And if you're looking for something more specific like vocabulary or grammar, there are plenty of tutorials available for these as well. You'll never be at a loss for lessons again!
Catch you soon,
Janet